Conceptual metaphor in forbes online Media in reporting the business issue During the covid-19 pandemic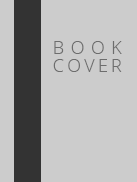 This is the study of conceptual metaphor in Forbes Online Media. It aims to
examine the conceptual metaphors, the types of conceptual metaphors, the image
schemas underlying the metaphors, and the pandemic's significance in the business
issue. This study uses the qualitative method. The data are verbal, in the form of
metaphorical expressions. The metaphorical expressions are obtained from the
business articles on www.Forbes.com, June 1st – 2nd, 2021 edition. The selected
business articles are those that relate to the Covid-19 pandemic phenomenon.
Hence, 10 articles are discovered based on the criteria above and 28 data are
discovered. The data consist of 8 Structural Metaphors, 6 Ontological Metaphors,
and 14 Orientational Metaphors. The data are analyzed based on the conceptual
metaphor theory by Lakoff and Johnson and the image schemas theory by Croft and
Cruse. The result shows; the metaphor PANDEMIC IS A WAR, DYNAMIC
ENVIRONMENT ARISEN BY COVID-19 IS AN ARENA OF WAR,
PANDEMIC IS A JOURNEY, U.S IS A SICK PERSON, BUILDING A BRAND
DURING PANDEMIC IS BUILDING A CONSTRUCTION DURING
PANDEMIC, BUSINESS IS A JOURNEY, COUNTRIES ARE SICK PERSON,
AN PANDEMIC IN A SHOPPING ACTIVITY IS AN OBSTACLE IN
JOURNEY, MORE IS UP, LESS IS DOWN, BAD IS DOWN, GOOD IS UP,
HIGH STATUS IS UP, PANDEMIC IS A HUMAN, AND POST-PANDEMIC
LANDSCAPE IS A PHYSICAL OBJECT are found; (2) those conceptual
metaphors are grounded by image schemas, such as COUNTERFORCE,
CONTAINMENT, PATH, PROCESS, BLOCKAGE, DIVERSION,
VERTICALITY, and OBJECT; (3) regarding the depiction of the pandemic
through the conceptual metaphors, pandemic play the crucial role in the business
sector by performing some acts towards the countries and corporates.
Ketersediaan
| | | | |
| --- | --- | --- | --- |
| SI22074 | SKR BSI 22074 | Perpustakaan FAH (Skripsi BSI) | Tersedia namun tidak untuk dipinjamkan - No Loan |
Informasi Detil
No. Panggil
SKR BSI 22074
Penerbit
Fakultas Adab dan Humaniora UIN Syarif Hidayatullah : Jakarta., 2022
Deskripsi Fisik
ix, 53 hlm, ilusi; 25 cm
Informasi Detil
Pernyataan Tanggungjawab
Laras putri wijayanti
Tidak tersedia versi lain
Share :