MATE POACHING IN THE ROSE PETAL BEACH NOVEL: ANXIETY, TRAUMA, AND DEFENSE MECHANISM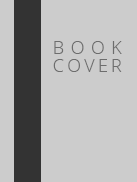 The purpose of this research is to mate poaching behavior as the results of childhood
trauma and how engaging in the act of mate poaching can leads individual to have
anxiety and defense mechanisms through Beatrix's character in Dorothy
Koomson's The Rose Petal Beach novel by using the concept of psychoanalysis by
Sigmund Freud. Mate poaching tactics is the resort that someone choose when the
men who are being sought after are off the market. The writer uses the qualitative
approach and the methodology of descriptive analysis to show the data. All of the
data were obtained from the novel's plots, monologues and dialogues. The results
of this research finds that Beatrix's personality problem as the results of her
childhood trauma, which is having an unavailable attachment figure; her father. His
absence taught her that in order to feel loved, someone has to leave their partner for
her. Consequently, her mate poaching behavior leads her to have several anxieties
such as neurotic, moral and realistic anxiety. To reduce her anxieties, she ran several
defense mechanisms such as sublimation, projection, rationalization, and denial.
This research also reveals Beatrix's attachment style through her mate poaching
behavior. In conclusion, Beatrix's character in The Rose Petal Beach novel give a
new perspective of mate poaching behavior as it is the results of a childhood trauma.
Ketersediaan
| | | | |
| --- | --- | --- | --- |
| SI2009 | SKR BSI 2020 09 | Perpustakaan FAH (Skripsi BSI) | Tersedia |
Informasi Detil
Penerbit
Fakultas Adab dan Humaniora UIN Syarif Hidayatullah : Jakarta., 2020
Deskripsi Fisik
vii 34 hlm.: ilus.; 25 cm
Informasi Detil
Pernyataan Tanggungjawab
SRI WULANDARI
Tidak tersedia versi lain
Share :