Identity Negotiation Of African-American Woman On Nappily Ever After Movie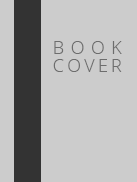 The aim of this research is to reveal the negotiation of Violet as AfricanAmerican
women
on
her
identity.
This
research
is
analysed
by
qualitative
method

with

descriptive analysis. To support the analysis the writer uses two concepts;
Identity by Stuart Hall particularly on negotiation strategy, and characterization by
Edward H. Jones, Jr. This research shows two findings: First, the white beauty
standard influenced Violet's identity as an African-American by obeying the white
beauty standard on her hair; straightening, heating, and dealing with beauty
advertisements concept. This practice is early coming from her family and persuit
by her work environment, they demand her to appear well-maintained as beautiful
signs based on white beauty standard. Second, the white beauty standard affected
her personality to be emotional individual. Hence, the negotiation strategy showed
that Violet's identity as African- American women is by taking a lot of changes
according to the situation she faced by negotiating her actions on her nappy hair
against white beauty standard.
Informasi Detil
No. Panggil
SKR BSI 20013
Penerbit
Fakultas Adab dan Humaniora UIN Syarif Hidayatullah : Jakarta., 2020
Deskripsi Fisik
viii.40 hlm.ilus.25.cm
Informasi Detil
Pernyataan Tanggungjawab
Halawatan Hilmah
Tidak tersedia versi lain
Share :